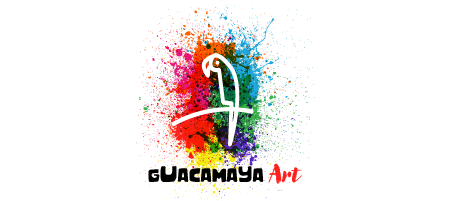 BIO María Lea Cerdá - The Biography of the Artist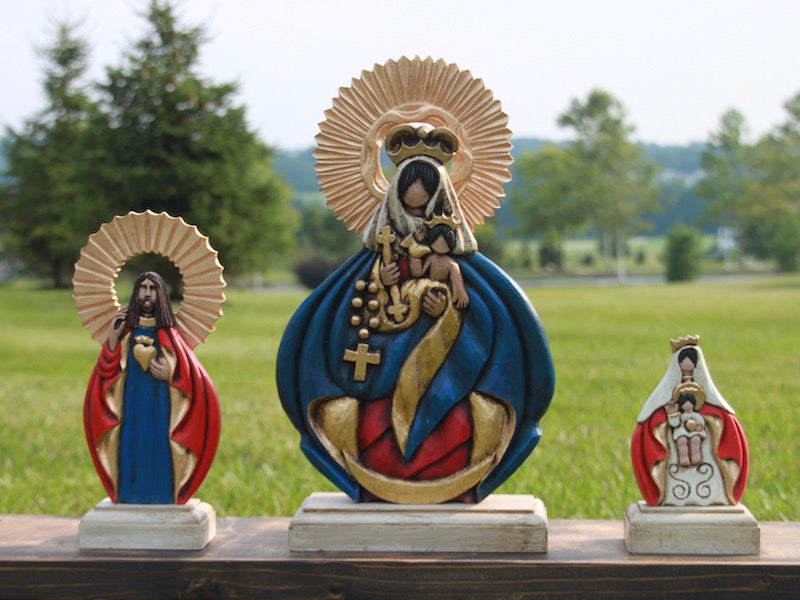 Photo above: Sacred Heart of Jesus, Our Lady of the Rosary, Our Lady of Coromoto.
María Lea Cerdá was born in Caracas, Venezuela and graduated from the Central University of Venezuela - UCV with a degree in Architecture in 1974. Architect by profession but artist by heart, between 1985 and 1987 she followed her artistic path and studied Art and Ceramics at Miami Dade Community College and Ceramic in Miami Ceramic League in Florida.
In 1987-89, she lived in NY and studied at the Long Island Museum of Arts and the Greenwich House Pottery.
Back in Venezuela in 1989, she participated in a workshop at Escuela Arte y Fuego in Caracas, and in 2001, she continued her studies sculpting under the wings of Professor Nury Norillo.
Today Maria Lea Cerdá resides in Caracas, Venezuela. For more than 15 years, she has dedicated her life to creating varieties of certified woodwork sculptures inspired by Saints, Our Blessed Virgin Mary and Meninas (1). The technique she uses is polychromy, which is the art of painting in several colors. She also does gold leaf gilding in some of her artwork, which consists of applying gold leaf details to the surface of some of the sculptures.  
María Lea Cerda's artwork has unique lines, shapes and modern features that make her pieces very distinctive for her particular style. Her reputation in Venezuela is indisputable and her artistic work is also recognized and appreciated by the international community.
Each sculpture varies in design depending on the size of the artwork. Small and medium-sized pieces are made of resin (with a wooden base) while the larger pieces are hand-carved in cedar wood. Each sculpture is unique and varies slightly in color or design due their hand-painted quality and each piece treated with an antique finish to give more of a vintage look. It is a beautiful finish that goes great in any style. Guacamaya Art offers different sizes and the beauty of her work is that it could be personalized to your needs and hand made to your specifications by placing a special order. 
Each sculpture is signed on the back and comes with a certificate. We are here to help you pick the perfect one for you, so please contact us for more information!  
Check out more of her work here
(1) Meninas: It's the name given to the girls who from very young age were dedicated to serve the royal family in the palace.
Photo: María Lea, her late dog Kyra & The Guacamaya
---
0 comments