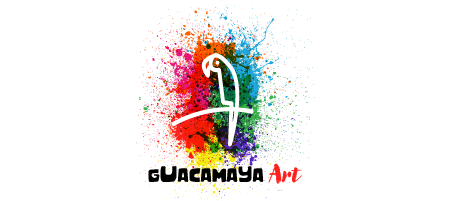 About Our Faith Collection at Guacamaya Art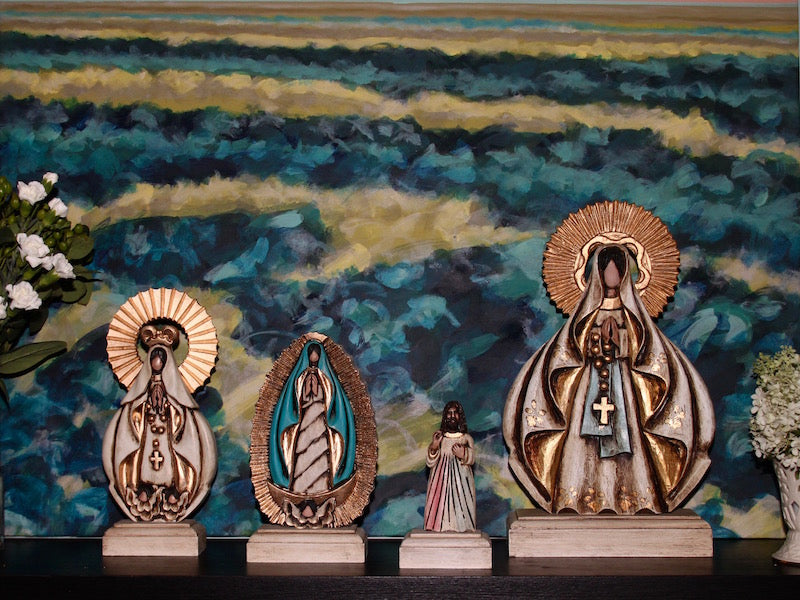 Photo above: Virgen of Valley, Our Lady of Guadalupe, God of Mercy, Our Lady of Lourdes 
Welcome to Guacamaya Art! We would like to introduce you to our very first collection on our website: FAITH COLLECTION.
We decided to debut our website with a collection that showcases pieces from the Venezuelan Artist María Lea Cerdá because her sculptures are unique, vintage and timeless pieces that exude spirituality and go great in any space and style.
Additionally, this collection captures another meaning for us: over the past few months, Venezuelans have been protesting on the streets to achieve one objective —freedom— and their profound faith has kept them going.
Faith and hope are the key words that describe how Venezuelans are facing their worst economic and political crisis of all times. Amongst so much chaos, Venezuelans have deepened their faith as a way to find comfort and hope in these difficult times, and when they go out to the streets to show their discontent with the authoritarian government, they do so peacefully, by taking with them flags, signs, religious images and artifacts like rosaries, bibles and scapulars. Even artists have also taken to the streets and expressed their feelings using their brushes and color palettes by creating art. Paintings, photography, caricatures and street graffiti are ways artists protest and also honor those who have given their lives for the nation in pursuit of change and a better future.
The sculptures you will find in this collection are modeled after different Saints, Archangels and titles of the Blessed Virgin Mary, all that have followers across the globe. The polychrome work is bright and stunning. It can work in your décor individually or as a group, as you can combine multiple pieces of different sizes to make a bold statement in your home! There is one sculpture for everyone; and even if you are not religious, you could still appreciate and find beauty in this art.
If you don't find the size and titles you are looking for, please contact us and we'll special order it for you!
Shop our FAITH COLLECTION HERE!
---
0 comments