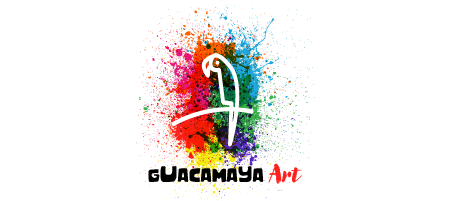 Honoring Jesús Soto. "Tribute to Caracas" by José Borrero
This month at Guacamaya Art, we would like to celebrate Jesús Rafael Soto-- a Venezuelan op and kinetic artist, sculptor and a painter-- and his artistic journey from his birth on June 5, 1923 to his passing on January 17, 2005. 
One of his greatest contributions, The Sphere of Caracas, is an emblematic, large-scale, 12-meter-high urban artwork that has became a great icon for the city of Caracas. It is an impressive kinetic sculpture that was installed in 1997 on the side of the road of one of the busiest avenues of the Venezuelan capitol. This original piece consists of 1,800 orange aluminum rods hanging in midair to form a sphere. 
Another Venezuelan artist, José Borrero, offers us these smaller-scale pieces that are a reproduction of the original Sphere of Caracas. For many years, Borrero was Jesús Soto's right hand and apprentice; and after Soto's passing, Borrero wanted to create these table top versions in his mentor's honor.
For those new to this kind of visual art, kinetic art, or kineticism, is an international movement that refers to art of both real and apparent motion. 
This particular artwork is immobile, as the sphere looks like it is frozen in midair. But a visual effect occurs when the spectator interacts with the sculpture. Visualizing the art from different perspectives, the sphere becomes alive when you move and contemplate it from diverse angles. Another factor that influences the piece is the contrast of the object with light.
These reproductions, as pictured above, titled "Tribute to Caracas", come in two sizes:
Small 17x16x13 cm. The sphere is formed by attaching 213 strings from bottom to top. Limited edition of 100 
Large 22x18.5x13 cm. Consist in 368 strings that together form the sphere. Limited edition of 200. 
Both are great sizes for any space, home or office. Absolutely stunning!
Follow this link to shop José Borrero's artworks.
---
0 comments