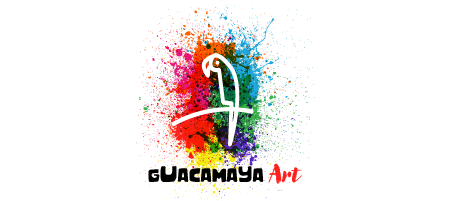 BIO Mariano Guillot - The Biography of the Artist
Photo above: Mariano Guillot Cuartero 
Venezuelan pop artist Mariano Guillot Cuartero-- born in 1963 in Guatire, Caracas-- uses predominantly vibrant colors and textured patterns to create all kinds of horses as a visual language to reflect his proud optimism and full devotion for hope and freedom. Guillot learns the art of sculpture in a self-taught way, exploring various artistic disciplines and several different techniques. This exploration leads him to develop a personal concept motivated in an inner struggle that finally blends in a unique and recognizable way that brings joy and happiness: The Guillot Horses.
Mariano fuses his knowledge of woodworking with the different and multiple possibilities of sculptural ceramics and self-reinforcing materials. His painting technique is open and diverse, and he experiments freely with a wide range of personal techniques that brings a distinctive imprint to his lines and creations. Mariano chooses to express his own search of happiness based in liberty and hope, and those feelings are relatable to all as happiness, liberty, and hope inspire, encourage and stimulate everyone.
Guillot's early focus was painting on canvas but in the last 7 years he became eagerly attracted to paint using unusual backgrounds like sculptures and canvas as well as over furniture like tables, trunks, hangers and cabinets. All are perfect allies for Guillot to unleash his creativity.
Both horses and flowers are his seal and greater motivation. They jump from his imagination with enthusiasm and determination in a disbanded celebration full of colors, textures, shapes, and formats that invade our spaces and senses with the freshness that characterizes his work. Each horse, painted on both sides, has their own personality and identifying feature-- courageous, proud, fantastic, historical, dominant, submissive, romantic, little, tall, etc-- and each horse has their own name to reflect their unique and individual personality and style. Some horses have manes or tails that are all created from eco-friendly palm fibers and all horses incorporate the use of rustic, wrought iron for a vintage look. 
Mariano Guillot works with his wife and apprentice, Moira, who approaches art with her feminine touch.
Each sculpture is unique one-of-a-kind piece, hand painted in both sides and comes with a certificate of authenticity. We are here to help you pick the perfect one for you, so please contact us for more information!  
We invited to see The Horse Collection here and and find the perfect addition to your space!  
---
0 comments